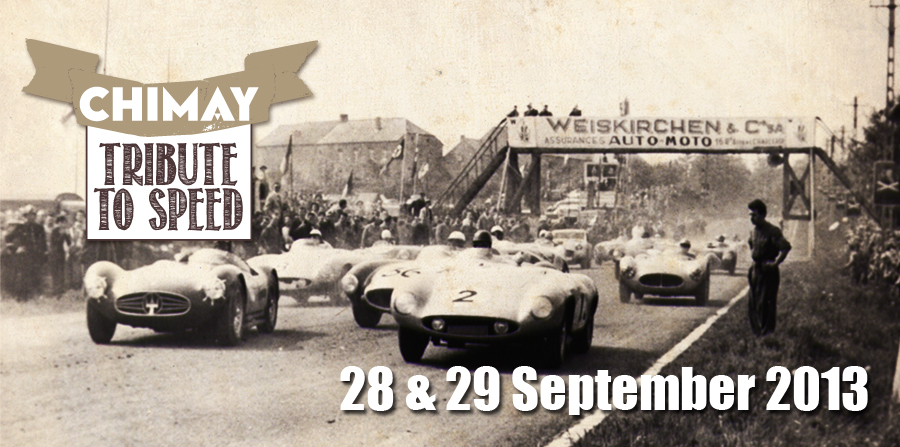 Title: Tribute to Speed 28-29 September 2013 (Belgium)
Location: Chimay
Link out: Click here
Description: At the old road racing track of Chimay (Since 1926!) where the famous Grand Prix des Frontieres was held back in the days, there will be Racing with cars again on the last weekend of September.
It's a street track of about 4.5km long.
n 2007 it was the last time that cars were allowed to race on this circuit. For the Tribute to Speed it's an Open Pitlane event, there will be many historic race cars and there is a Porsche only track session.
For those needing more info check out www.circuit.be
Besides the old race cars from all era's there will be a concourse d'elegance at the Chateau of Chimay and a 40th Anniversary Porsche 911RS display with cars ranging from the 911R all the way to the SCRS!
Hope to see you in Chimay! (Yes this is the same place where they brew the Chimay Trappist beer!)
Start Date: 2013-09-28
End Date: 2013-09-29