We are proud to announce that the winner of the competition is Ms. Freya SHANNON, age 11 for her drawing "Squeak Mobile" you can admire above. She has been awarded with two free tickets for the cinema.
The Board considered a special mention for  Mr. Nareg KHATCHERIAN (age 4 and 1/2) for his drawing "ma voiture vert et rouge" (see below).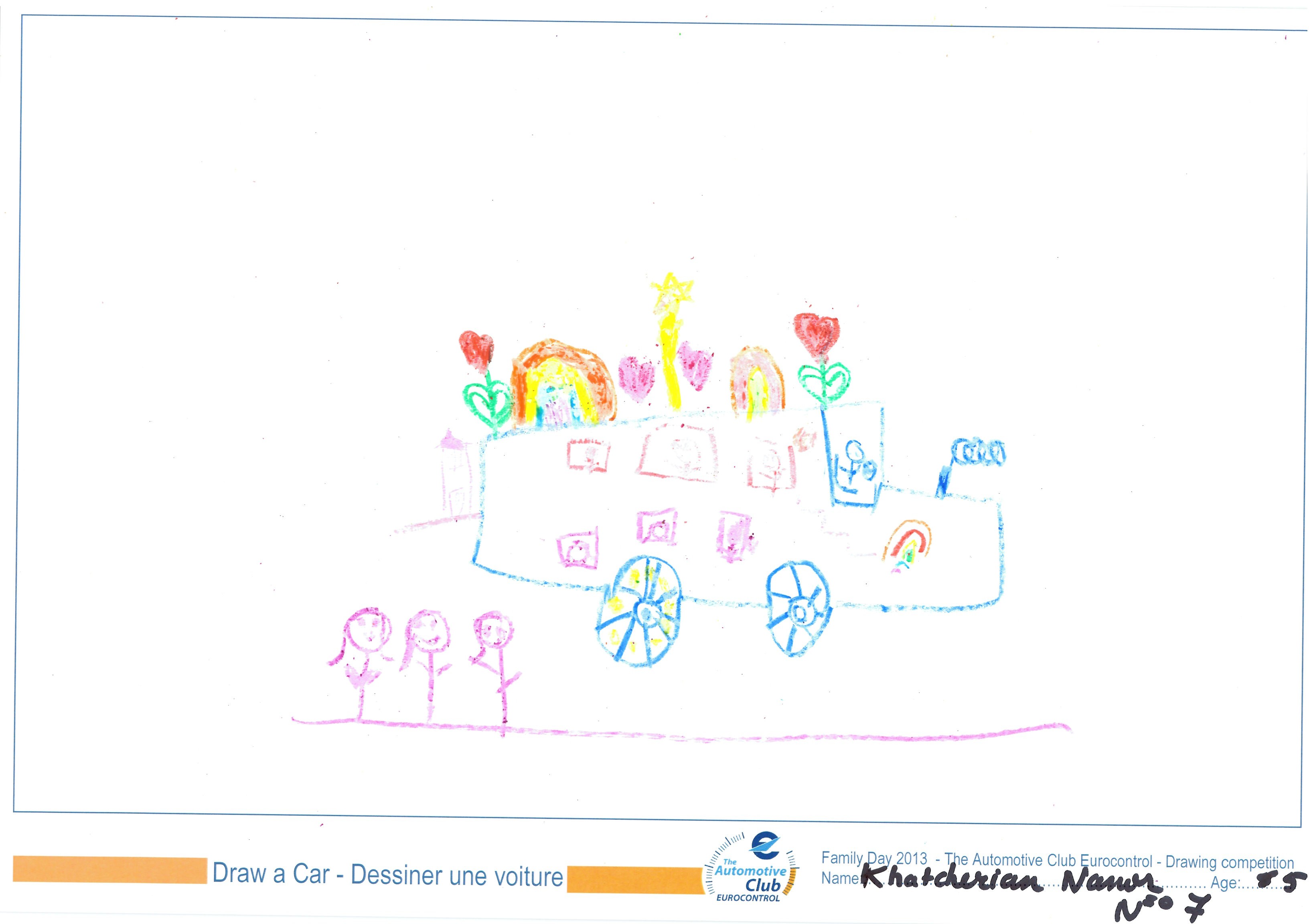 In total, around 40 kids delivered their drawings. Here below you can see the other works which had been shortlisted. The ACE board would like to thanks all the participants and their parents. See you in 2014!!!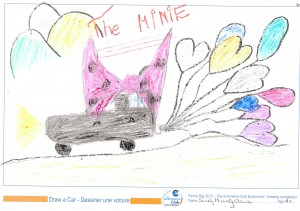 Update: Here is our colleague Ara, father of Nareg, receiving the award from John, Massimo and Peter.