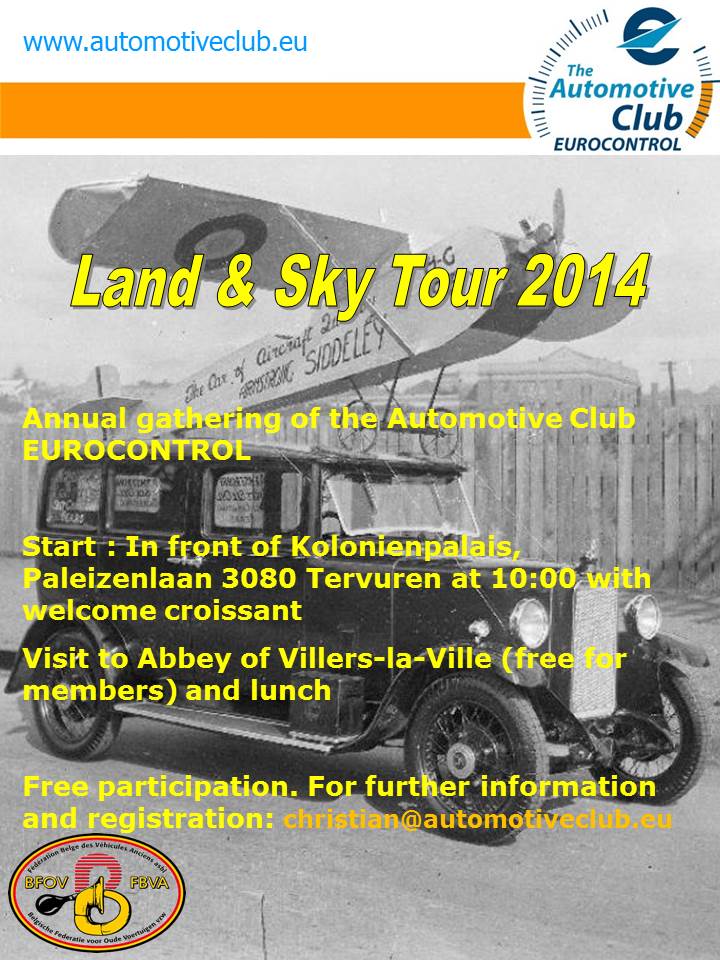 Hi everybody,
please find below the program for the ACE event on Sunday, 15th of June 2014.
Program:
10:00 Gathering in Tervuren (free croissants) in front of Kolonienpalais, Paleizenlaan 3080 Tervuren (GPS: N50.828193, E 4.514802)
10:30 Departure to Villers-la-Ville (Abbey). Bring your GPS or map. A route will be recommended to you.
11:30 Visit Abbey (free entrance for members and partners)
12:30 Lunch
14:30 open end
Please let us know, with how many persons you would like to join.
Your ACE board
Massimo, Peter, and Christian